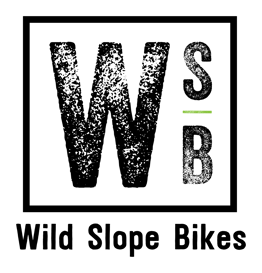 Her finner du lenker til tester av Deviate og Kavenz
"Is the Highlander the world's most capable trail bike? It certainly outshone this year's "Trail Bike of the Year" line-up on the descents."
"It was the Kavenz VHP 16 that got the party started last winter, and it ended up being one of my favorite bikes of the year."
"The traction master! It's on the descents where things get good. And I mean really, really good, especially if you're the type of rider that enjoys tight, technical downhill trails."
"The Kavenz is tremendously capable in the corners where traction and control are immediately felt as the VHP16 works into its travel. In steep and rough terrain, this bike will respond as cool as a cucumber to whatever's next."
"Deviate has managed to package a super smooth suspension system inside a frame that hits a sweet spot between stability and playfulness."
"Trail bikes should be versatile, ready-for-anything machines, and most of them are exactly that. But, push come to shove, most of that versatility extends towards tamer, pedal-intensive riding. On the contrary, the Highlander's versatility extends in the opposite direction, which will let you point it down more intensive lines than most trail bikes would be okay with. If that's how you want to spend your rides, the Highlander is ready."
"we also had the opportunity to briefly test the Kavenz VHP16 against some of the current top enduros as part of our future enduro comparison test. Compared to candidates like the Santa Cruz Megatower, Propain Tyee, Rocky Mountain Altitude, Trek Slash or Specialized Enduro, the small series bike doesn't need to hide. Nobody can fool the Kavenz, especially on rough stretches. Here, the VHP16 is right at the front of the test field and cannot really be shaken off even on more curvy trails."
"Regardless of the travel option, the Highlander is a do-it-almost-all bike for the right rider. It could be built up lightweight for faster peddlers, or hefty for gravity athletes. The advantages of this suspension platform are not to be overlooked, as they truly do enhance the trail experience."