EXT Racing Shox - Italiensk dempermagi!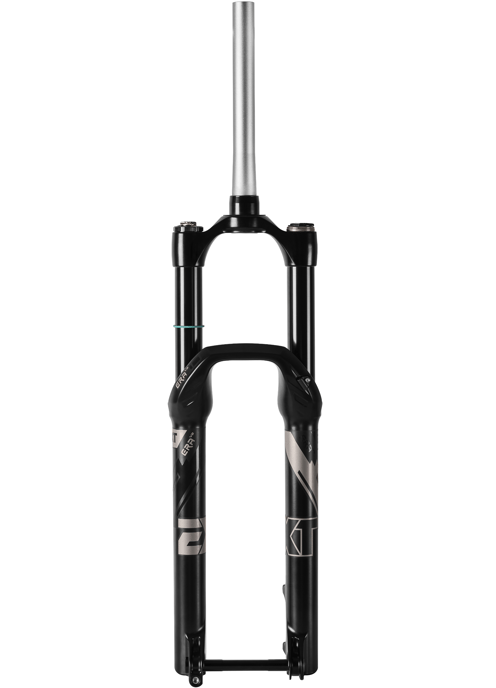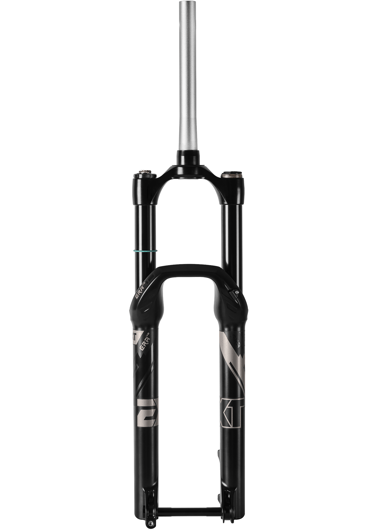 EXT Era V2
HS3, Hybrid coil and air spring: with 2 adjustable positive air chambers and high volume negative chamber.

New Crown design: forged AL 7050 T6 to substantially increase stiffness.

High volume Cartridge with Ø22 mm piston, engineered circuit to separate bump and rebound oil flow.

HDRV unique compression valve system Ø24 mm piston.

IFP reservoir Ø24 mm piston.

Dropout 15QR Boost Torque Cap® compatible (15×110 mm).

3 way adjustable, Low and High speed Bump and Rebound.

Main strut low friction system: new DU bushing material from our WRC technology combined with dedicated EXT oil.

Cartridge and Air spring low friction System: innovative floating shaft guide combined with the EXT proprietary coating and superfinish chrome shaft.
Weight: 2275 g (29" 170 mm with uncut steer tube, axle and lube)
AVAILABLE STROKES
130 mm

140 mm

150 mm

160 mm

170 mm
AVAILABLE WHEEL SIZE/OFFSET
Priser finner du i Nettbutikken.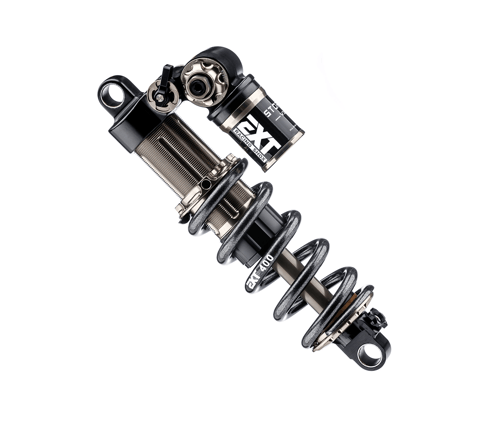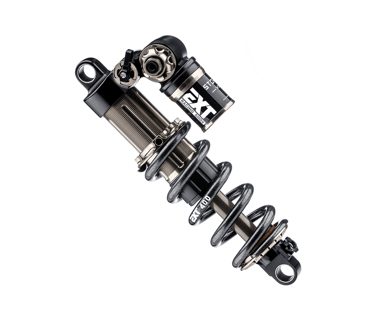 EXT Storia
Inkl 2 x fjær og custom tune
Metric and Imperial sizing – Standard or Trunnion mount

4 way adjustable (LSC-HSC-LSR-Lok proprietary system)

High flow Ø29 mm main piston

Ø24 mm valve piston

Ø14 mm shaft

New Lok Technology – Progressive opening – Silent working

Engineered rebound circuit to separate bump and rebound oil flow

Ultra low-friction coating

Factory tuned HBC technology

Very low reservoir pressure for maximum sensitivity (55 PSI)

Full custom hydraulic setup available

No cavitation

Very low hysteresis for high dynamic response

High turbulent flow for very low temperature depending

Low friction Energize seal

Thinner bottom-out bumper

New rebound knob for easy spring swap
Weight: 636 gr. (200×57 mm. Standard mount – 375 lbs. spring)
IMPERIAL
190 / 51 mm
200 / 57 mm
216 / 63.5 mm
222 / 67 mm
METRIC STANDARD
210 / 50 mm
210 / 52.5 mm
210 / 55 mm
230 / 57.5mm
230 / 60 mm
230 / 62.5 mm
230 / 65 mm
250 / 67.5 mm
250 / 70 mm
250 / 72.5 mm
250 / 75 mm
METRIC TRUNNION
185 / 50 mm
185 / 52.5 mm
185 / 55 mm
205 / 57.5 mm
205 / 60 mm
205 / 62.5 mm
205 / 65 mm
225 / 67.5 mm
225 / 70 mm
225 / 72.5 mm
225 / 75 mm